Publisher: Amazon Digital Services
Series: Promise Harbor Wedding , Book 2
Release Date: March 17, 2017
Genre: Contemporary
Available Formats: eBook
ISBN-13: 9781619214293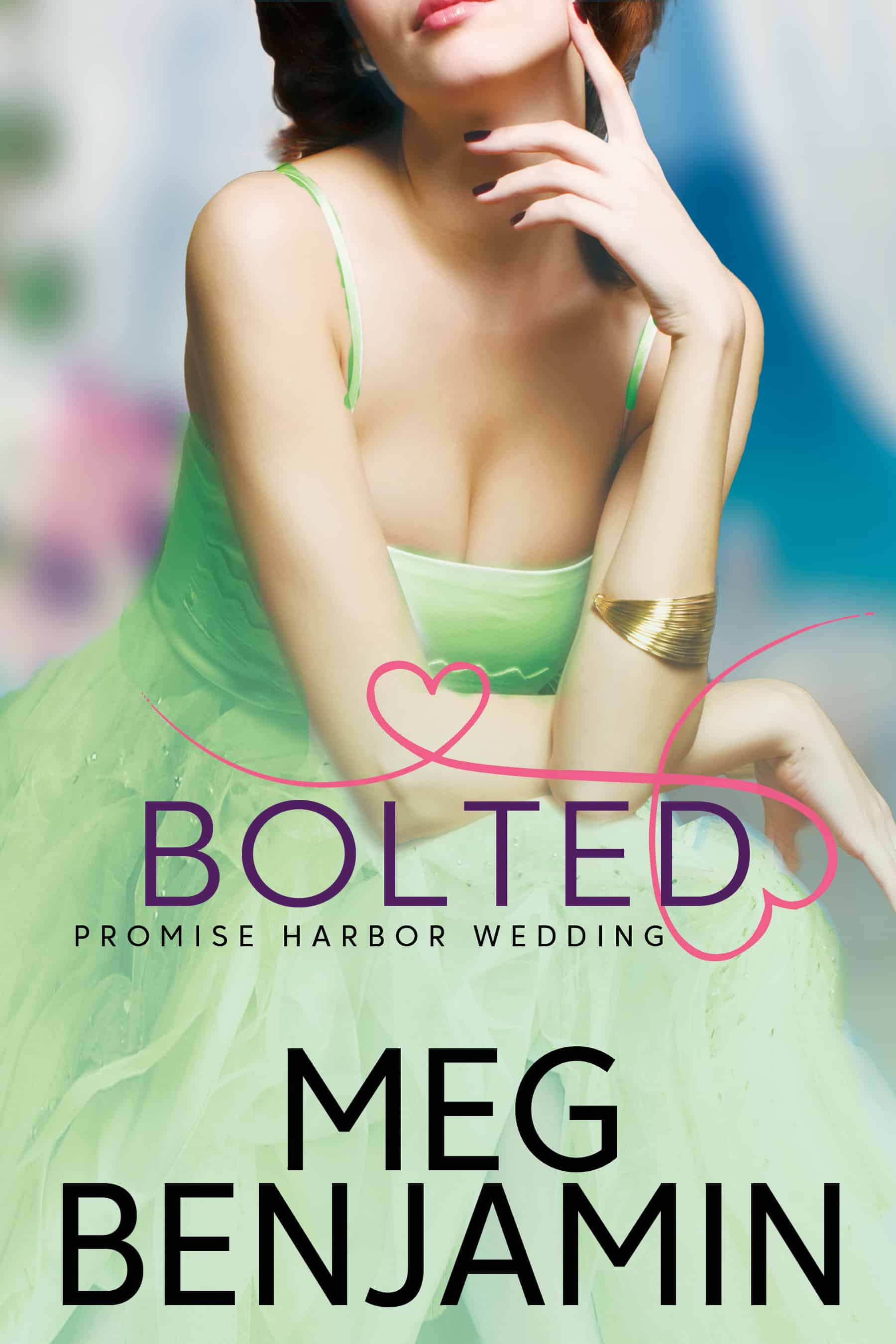 Sometimes you have to get lost before you can find yourself.
Greta Brewster McBain in a bind. Two, if she's really counting. First there's the can-barely-breathe, bridesmaid's dress from hell. Second, the stranger who just carried her "perfect" brother's fiancée out the church door has made it impossible to tell her own mother about her own divorce. Rather than confirm her reputation as the family screw-up, Greta takes a drive to clear her head. Trapped in a hole and unable to reach his cell phone, Hank Mitchell is resigned to becoming a permanent part of his own archeological dig when help arrives—in the form of a woman who looks like a Gone With The Wind refugee. Behind the ruffles and lace, though, is something he appreciates: a woman who isn't afraid of a little dirt. Their instant connection draws Greta into the eccentric world of the Hotel Grand, where she impulsively trades her hoopskirts for an apron. Soon things are getting hot, not only in the hotel kitchen, but in Hank's arms… Warning: Contains hot moonlit sex, a melancholy turtle, two wisecracking seniors, and the world's ugliest bridesmaid dress.
Reviews
---
"Meg Benjamin writes small towns well; her Konigsburg, Texas series is one of my all time favorites, so it's no surprise she attacks this series with the same exuberance. I love her writing style: it's a unique blend of wit, snark, and eloquence and she always writes memorable characters. A True Gem." — Guilty Pleasures Book Reviews "I enjoyed revisiting the town of Konigsburg." —Dear Author on Fearless Love "Fearless Love is another enjoyable addition to the Konigsburg series." —Guilty Pleasures Book Reviews




More Books by Meg Benjamin
---